Many well-known sellers today started out as small sellers on Amazon and gradually made a name for themselves. Others who sell there are simply happy to make a few extra bucks. How do you become successful on Amazon? Tips for Start!
---
What can be sold on Amazon?
In principle, anything can be sold on Amazon whose trade does not violate the law. There are no limits to creativity. Some sell used books, others sell jewelry, for example, purchased through a wholesaler of semi precious stones, and then resell the stones. Others sell clothes or outdoor accessories. No matter which product is chosen: The strategy has to be right.
Registration as an Amazon seller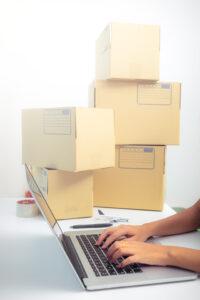 First, a registration as an Amazon seller must be made.
The entry-level package as an Amazon seller includes all the core features – product customization, custom shipping and custom customer service. If no more than 40 items are sold per month, this option is for very good. If more are sold, another package must be chosen, for example the Professional plan for 39 €/month. The Pro plan includes, among other things, a better overview of sales performance, advertising options and other available categories. The plan pays off when more than 40 units are sold per month.
Rules at Amazon
When it comes to selling on Amazon, the platform's rule tips should not be ignored: Before starting to sell on Amazon, you should first familiarize yourself with the rules that apply there. Otherwise, this can lead to the blocking of the product or even the entire merchant account.
The Amazon algorithm
First of all, the Amazon algorithm is opaque and hard to figure out, but it is still worth trying, because it is crucial for the number of sales achieved.
Amazon International Marketplaces
Amazon is not only interesting for retailers in Germany for example. With Amazon, it is relatively easy to sell to other countries as well. However, it is best to start in one country first and only gradually expand the market.
Amazon customer service
The customer comes first, and this should be the case for all Amazon retailers. Problems with returns, complicate the return and discuss with the customer are not wanted! Therefore, attention should be paid above all to the quality of the products, so that there are few complaints and returns.
Amazon Prime
Many customers only buy what is also offered via Prime, because they have become accustomed to the fast shipping. So if you don't offer Amazon Prime, you may lose customers who would have actually bought. Therefore, it is always worthwhile to also offer Prime shipping.
Source:
maurice norbert – stock.adobe.com
pascalkphoto – stock.adobe.com